About Us
Welcome to the home of Eccher.  My great-grandparents immigrated to Colorado around 1901.  This page will tell you a little about them.  Includined are some pictures of the old country and Colorado.
Who Knows?  You might find out that we are related somehow.  So, be sure to reach out to us.
THE ECCHERS
Katherine Eccher was three months' pregnant when she buried 6-month-old Josephine in October 1896. She and her husband, Joseph, were both from the Tyrolean Alps on the border between Italy and Austria and had come directly to Colorado after passing through Ellis Island. By the time their son Alfred died in 1906, apparently of eating poisonous berries, the first Marion mine had already shut down and Spring Gulch was already in decline, having peaked in 1902 with 223,574 tons of coal.
I registered eccher.com in 1996 and mainly used it for email, <first name>@<last name>.com but this is the third major version of the website.  I used Microsoft FrontPage, Linux with ColdFusion, and now WordPress on Ubuntu with all of the version hosted in my basement.  Someday, I will move to the cloud.  But, for now, you are welcome into my home as you view the site.  If you have any question or want to add something, just contact us and we will try and respond the same day, if possible.
There are pictures of the Eccher, Bendetti, Pilati, Antonelli, and Marketti families.  You can search or just scroll through the Posts.   If you want the scanned image please use the Contact Us form with the pictures you would like.
It is recommended to search on first name.  At the top of each photo you can click on the family name associated to the picture and it will show you all of the pictures that have been marked with family's name in the picture.  You can view by picture but you will not be able to search, sort by family posts, or leave comments.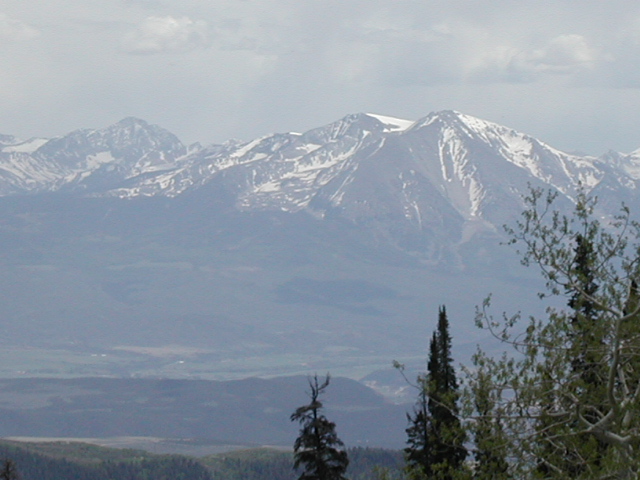 White River National Forest Ride, May 2002
A little about Mike, the creator of the website.  A three day dirt bike ride, what could go wrong.